Ten Basic Principles Reveal Why Entrepreneurs Who Master Storytelling Win More – Principle #2
Today we embark on Day Two of my Ten Part Series on the basic principles of storytelling and WHY this knowledge and the utilization of it critical to your success as an entrepreneur – online or offline. 
Here's some info to help you understand WHY this is such an important series:
Peter Guber, the author of the book that I am basing this series on is the Chariman and CEO of the multimedia Mandalay Entertainment Group.
Prior to Mandalay, Guber was Chairman and CEO of Sony Pictures Entertainment, Chairman and CEO of Polygram Entertainment, Co-Founder of Casablanca Record & Film works and President of Columbia Pictures.
Guber produced or executive produced films that garnered five Best Picture Academy Award nominations (winning for Rain Man) and box office hits that include The Color Purple, Midnight Express, Batman, Flash Dance and The Kids Are All Right.
Peter Guber is the Owner and Co-executive Chairman of the NBA franchise, the Golden State Warriors. He is the Owner of the Los Angeles Dodgers, the storied Major League Baseball franchise, together with Guggenheim and Magic Johnson.

He serves as Chairman of the Board for Mandalay Baseball Properties which includes a national array of professional minor league affiliated baseball franchises and venues.
Peter Guber is a weekly entertainment and media analyst for Fox Business News and a full professor at UCLA.
Guber's most recent business book, Tell To Win – Connect, Persuade, and Triumph with the Hidden Power of Story, became an instant #1 New York Times bestseller.
Peter Guber KNOWS what he is talking about and I think we should LISTEN UP.  His insights are shared in his book and I am putting them in context for you here on my blog and sharing stories that are pertinent for your business.
This is a MUST SEE series: 
Click below to watch todays short video that will really give you some great ideas for your business based on Basic Principle #2  Choose when the listener will be receptive.
Click Below to see the video.  ENJOY!
As always I hope you find value in what I am sharing.  If you know of anyone that may be helped by this offer to chat with me, please feel free to pass this on.  Also, please comment and share.
I would love to hear from you!
Thanks so much for spending your time here with me today!
Always remember you ARE your stories!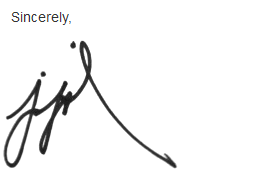 Like this post? Subscribe to my RSS feed and get loads more!