Ten Basic Principles Reveal Why Entrepreneurs Who Master Storytelling Win More – Principle #10
Today's blog concludes the series I have been doing on the Ten Basic Principles for telling the right story, at the right time and, and telling it right.
This series is based on a Forbes Magazine article by Martin Swilling.  In the Article Martin gives an overview of Peter Guber's book Tell to Win: Connect, Persuade, and Triumph with the Hidden Power of Story.  Peter is an Oscar winner and a thought leader on the subject of storytelling as well as a long-time business executive.
The article was great, the book was amazing and the Ten Principles are exactly what I have been teaching for years about the art of telling a story and how important the "ability to tell your story" is to your personal and business success.
Below I re-cap the Ten Principles and close with my video that goes into Principle #10. If you are just coming across this, I suggest you go back and review all TEN of my videos on this subject.
If you have been struggling in your business, your eyes will be opened for sure!  There is no doubt that your business will improve if you implement these principles and use my guidance to do so.
Over the past blog videos I have reviewed each of these principles in detail.  The Ten Principles are:
Select the right story for the right audience.
Choose when the listener will be receptive.
Finding the source material for good stories
Make sure your call to action resonates.
Get in the right state for your story
Tell the story with authentic contagious energy.
Demonstrate vulnerability and perseverance.
Make the story experience interactive.
Engage the senses of your audience.
Principle #10 Listen actively with all your senses.
If you are looking to expand your business then this series is definitely for you.
I have really enjoyed bringing this series to you!
Congratulations you now have the basics for engaging people with stories.
Check out today's video!
It will mean a lot to hear from you.  I really want to hear your feedback on this series! As always I hope you find value in what I am sharing.  If you know of anyone that may be helped by this offer to chat with me, please feel free to pass this on.  Please comment and share.
Thanks so much for spending your time here with me today!
Always remember you ARE your stories!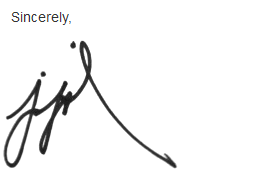 Like this post? Subscribe to my RSS feed and get loads more!