Success Hint #3 
Network Marketing Audiences Bore Easily –A Storytelling Lesson I'm Learning

Let's face it: these days, our attention spans are strained and unless you're keeping people interested, you are wasting your breath. So when telling a story, get your audience engaged:  make them wonder "what happens next?" or "how is this going to turn out?"  As the people in your story pursue their goal, they must run into obstacles, surprises, or something that makes your audience sit up and take notice.
Details are great, but don't overdo it. This is a lesson that I need to continually focus on myself.  We teach what we are here to learn…haha! But OH SO TRUE!
Today I give an example of my own "overdoing" in the telling of a story and how that trait has been inherited by my granddaughter.  BUT more importantly how it took me observing it in her to really have it resonate as a lesson to me.
It's a new year and time to reflect on that which we want to improve!  I hope you enjoy today's video "Hint #3"…those close to me really will. 🙂
As always I hope you find value in what I am sharing and that it helps you in your Network Marketing business.
If this video did help you, please comment and share.  I would love to hear from you!
Thanks so much for spending your time here with me today!
Always Remember YOU are Powerful!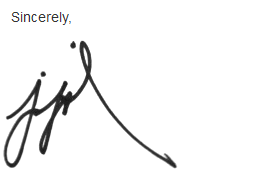 Like this post? Subscribe to my RSS feed and get loads more!