The Secret Question that all Top Earning Network Marketers Know to Ask
There are many personalities in this world.  And any "type" can make it in network marketing.  I have worked with ALL types.
You can size up a person and their type pretty easily.  Top earners learn how to do this over time.  Some are natural at it from the beginning.  Others have taken years to do it by being persistent in their quest to understand people!  That's the fun of this profession for them.
Once you know what type of person you are speaking with it's important to know how to engage them.  So in today's video I share the secret question from a "storytelling type" that gets people from all walks of life interested in talking about your business.  You will learn that it's not really what you ask, but HOW you ask it!
I hope you enjoy this and if you do make sure your team sees it as well.  Remember that duplication is the key to your success in Network Marketing.  If you are learning something it is so important that your team is learning it too!
As always I hope you find value in what I am sharing and that it helps you in your Network Marketing business.  If this video did help you, please comment and share.  I would love to hear from you!
Thanks so much for spending your time here with me today!
Always Remember YOU are Powerful!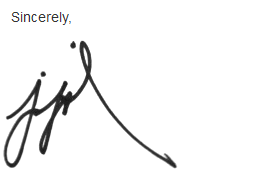 Like this post? Subscribe to my RSS feed and get loads more!