What do You Recommend for Network Marketing Success? 
What do you recommend on a day to day basis? Movies?  Just yesterday I received a call from my brother Thom.  I missed the call but his voice message was a long recommendation of the movie American Hustle.  Thom doesn't go to movies much.  He owns his own business plus he plays in a band so he is busy most nights and especially weekends.  But he knows that I love movies and I go all the time.  That's my "thing."  So Thom was all excited and he called to tell me about this movie.  He thought the acting was great…which it was. He also thought that the character played by Christian Bale reminded him of our brother Ted who passed away several years ago.  I had seen the movie and his character did remind me of Ted.
The point I'm making is that Thom took the time to call me and recommend a movie that had made an impact on him.  Had I not seen the movie I definitely would have decided to see it based on the recommendation that Thom gave.  Think about that.  How many times do we do that a day?  We don't think a thing of it.  It took less than two minutes for Thom to leave me that message and it made an impact on me.
In network marketing that's all we do is recommend something that we are excited about.
Ever recommend a book…a restaurant?
Check out today's brief video for a story you have probably heard again and again, but it's absolutely a message that everyone including your downline reps and your potential prospects, needs to hear.
You will love the part about my friend Ed! Enjoy…
As always I hope you find value in what I am sharing and that it helps you in your Network Marketing business.
If this video did help you, please comment and share.  I would love to hear from you!
Thanks so much for spending your time here with me today!
Always Remember YOU are Powerful!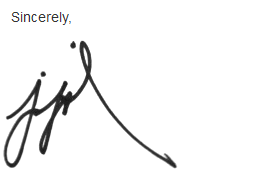 Like this post? Subscribe to my RSS feed and get loads more!