Are you Open?  Top Earners are Aware of the Glass Door Phenomenon
You probably have done it yourself or you have seen it happen; in real life and in network marketing.  I'm talking about the glass door phenomenon.
You think the door is open, but it's an illusion and you walk right into it.
Sound familiar.  It can be hilarious…it can be frightening…it can be a tragedy!
If you are not careful, it can ruin your network marketing career.
Today's video lesson is a very important one.  I tell my story of the glass door!  But also I hope you learn a lesson from this story and then are able to use it as an analogy when you are training your new reps in the business.
Check out today's video.  It's quick and very valuable!
As always I hope you find value in what I am sharing and that it helps you in your Network Marketing business.
If this video did help you, please comment and share.  I would love to hear from you!
Thanks so much for spending your time here with me today!
Always Remember YOU are Powerful!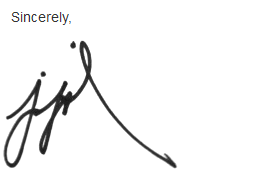 Like this post? Subscribe to my RSS feed and get loads more!