If Your Network Marketing Prospects are Afraid You Need to Tell Them This Story  
Prospects are scared.  That is why 99% of the time they don't want to join you in your network marketing business.  They are afraid that they can't do it.  They are afraid that friends will laugh at them if they fail and they are afraid they will laugh at them if they are successful. And they are afraid they are going to be stuck doing it alone.
It is your job to remove that fear and to show them that it really is a "no brainer" to get involved with you.  How do you do that?  Stories of course!
You have to be able to think of stories that help them relate to their own situation.
In today's video I share a true story of a situation that I went through during a time of transition while I was with IBM.  And, I share with you how you can use that story to help your prospects relate to their own situation.   It is an amazing story really and I have used it many times in my networking marketing career.
You are going to like this one.  It's good.  You will really definitely be able to use this!
Enjoy!
As always I hope you find value in what I am sharing and that it helps you in your Network Marketing business.
If this video did help you, please comment and share.  I would love to hear from you!
Thanks so much for spending your time here with me today!
Always Remember YOU are Powerful!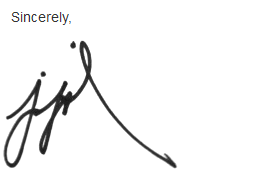 Like this post? Subscribe to my RSS feed and get loads more!