Using "By the Way" as a Bridge in Network Marketing
So many times I talk to people in my network marketing coaching sessions and they reveal to me how terrified they are to bring up the topic of their business to people.  I find that when people are feeling this way it's because they are focused on "getting" people instead of just interjecting their business into their daily life.  It's so important to remember that our business is not about "getting people" it's about living a life style and experiencing the freedom of doing what we want,  when we want.
Today's video is a lesson in how to use the "…Oh by the way…" approach as a bridge to talking to people about your business.
It's always important understand the power of naturally interjecting your business into your conversation without sounding like you are lurching at people.
Keep in mind that the best way to do this is to NOT lurch at people.  Just be YOU and be casual.
Check out the video.  It gives some great tips on this.
As always I hope you find value in what I am sharing and that it helps you in your Network Marketing business.
If this video did help you, please comment and share.  I would love to hear from you!
Thanks so much for spending your time here with me today!
Always Remember YOU are Powerful!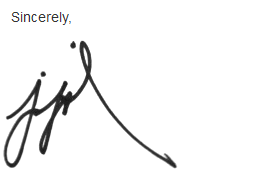 Like this post? Subscribe to my RSS feed and get loads more!