Turn Your Excuses into Your Reasons for Your Network Marketing Success
Are you tired and grumpy at night? Do you have financial troubles that are stressing you out? Do you live in a remote area? Are you too young, too old? Are you afraid of public speaking? Is your car broken down? All of these can be excuses for not doing the business OR they can become your reasons for doing the business. It's up to you!
Why not make your very excuse be the catalyst to your success?
I always encourage people to dig deep when they are writing their why.  It is only when you have discovered and documented WHY you are doing your business that you will be able to overcome the objections.
In today's video you will get specifics on exactly how to get to your WHY.
Tune in – It will definitely help you "tune in."  Pun intended!!
As always I hope you find value in what I am sharing and that it helps you in your Network Marketing business.
If this video did help you, please comment and share.  I would love to hear from you!
Thanks so much for spending your time here with me today!
Always Remember YOU are Powerful!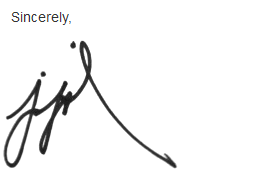 Like this post? Subscribe to my RSS feed and get loads more!