How Top Earners Fail Their Way to Network Marketing Success
Today's message is:  Don't be afraid to fail.  The problem with many network marketers and especially new network marketers is that they don't want to fail.  Consequently, as soon as something goes wrong they want to quit.  They would rather quit than fail if you understand what I mean.  Your job is to help your new rep understand that failing is a part of the process.  So if they have failed in the past, not to worry.  The fact that they are trying again speaks to their desire for success and YOU are here to help them succeed!
Ask any business person who is at the top of their game and 99% of the time they will tell you that they failed at 2,3,4,or 5+ businesses before they found their niche and succeeded. Failing to them is PART of the process of succeeding.
In today's video I share the story of a Top Earner in network marketing.  It's a great lesson that all of us can learn from.   MORAL of this story:  This is a story for you to remember…even if you don't tell it! HA!
Click play and enjoy!
As always I hope you find value in what I am sharing and that it helps you in your Network Marketing business.  If this video did help you, please comment and share.  I would love to hear from you!
Thanks so much for spending your time here with me today!
Always Remember YOU are Powerful!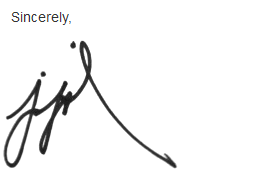 Like this post? Subscribe to my RSS feed and get loads more!