Ten Basic Principles Reveal Why Entrepreneurs Who Master Storytelling Win More – Principle #4
I am continuing on this week with the Ten Part Series on Why Entrepreneurs Who Master Storytelling Win More.
As I continue to say, if you have missed the previous blog videos be sure to go back and check them out.  They are short and they will bring everything into focus for you as far as learning to be yourself in business and creating an income with you venture.
Also, on my blog you can click on the Let's Talk button which is a pop up at the bottom of the screen.  This will allow you to reach out to me personally to discuss any of this information or other areas of your business. My mission/purpose is to help you make money from your online or home based business efforts. I know how difficult it can be to struggle to put all the pieces and parts together.  Please know that I am here for you in that regard.  This is my genuine hand reaching out to youJ
In today's video you will hear a testimony form the CEO and owner of Zappos.  He gives a great review and this should really excite you about this subject matter.
See you on the inside with Basic Principle #4 – Make Sure Your Call to Action Resonates
Check out today's video.  You're going to love how pertinent it is to your business!
I really want to hear your feedback on this series! As always I hope you find value in what I am sharing.  If you know of anyone that may be helped by this offer to chat with me, please feel free to pass this on.  Please comment and share.
Thanks so much for spending your time here with me today!
Always remember you ARE your stories!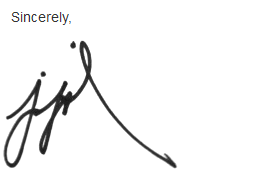 Like this post? Subscribe to my RSS feed and get loads more!