Success Hint #7
Point Out the Meaning in Your Network Marketing Stories
Today I'm sharing the 7th and final "Hint" for telling powerful network marketing stories. That is: All stories must have a meaning.  But more importantly make sure that you "convey" the meaning to your listener.  Don't expect that they "get it" just because you infer it.
Sometimes in network marketing we tend to think that everyone has heard the stories that we have heard over and over again.  This causes us to gloss over a meaning or use acronyms that are meaningless to people that  have not been in the network marketing profession.  This can be a fatal error.  In other words a lot of times it's important that you point out exactly why you are telling a particular story. Actually in the end, this may be the most important rule of all.  If your audience can't answer the question, "Why the heck did they bring that up?" it won't matter if you followed hints one through six.
What do you want your rep, customer or prospect to remember?  How do you want them to feel?  What was the critical moment in the story?  Make sure you know what message you want them come away with, so that the story you've told is one they can retell too.
I give a perfect example of this in today's short video.  Check it out!
Remember:  People forget facts, but they never forget a great story.
As always I hope you find value in what I am sharing and that it helps you in your Network Marketing business.
If this video did help you, please comment and share.  I would love to hear from you!
Thanks so much for spending your time here with me today!
Always Remember YOU are Powerful!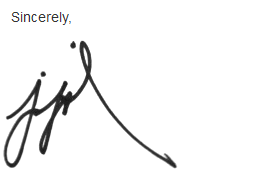 Like this post? Subscribe to my RSS feed and get loads more!