Success Hint #2
Give Your Characters a Voice in Your Network Marketing Stories
My blog topic for yesterday and the next several days is "Storytelling Success Hints".  I am covering some great pointers to help you learn how to become an awesome storyteller.  This is important for you if you want to    become a top earner in Network Marketing.
Today's topic is letting your characters speak for themselves in the stories that you tell.  The reason for this is that a very important part of storytelling is making the story personable and relatable.  When your characters (friends, current and former reps or customers) speak to each other in the stories that you tell, people begin to identify with them.  This is what makes them relatable.  It also gives authenticity to what you are conveying.  So using direct quotes brings your stories alive.
In today's brief video you will learn Hint #2 as I tell a personal story about trying to get my very first customer in my very first network marketing company.  It was a big lesson to me…but also became a VERY big story for me to tell in the future.  And, I have told it literally hundreds of times!
I think you will enjoy this!
As always I hope you find value in what I am sharing and that it helps you in your Network Marketing business.
If this video did help you, please comment and share.  I would love to hear from you!
Thanks so much for spending your time here with me today!
Always Remember YOU are Powerful!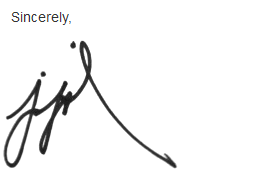 Like this post? Subscribe to my RSS feed and get loads more!