Success Hint #1 – Name Specific People in Your Network Marketing Stories  
My Blog is about learning how to tell Stories for Network Marketing Success.  Every MLM leader that I know has stated over and over that Network Marketing is all about the "stories." 
Why is that?  It's because stories have power. They touch us, teach us inspire, motivate and challenge us.  They also help us understand.  If you want to make a point, tell a story.
Yet most of us are used to the business-as-usual approach to communicating ideas – using PowerPoint presentations for example.  We show presentations that we wouldn't want to sit through ourselves.  Why do we do that? We are excellent story consumers but we fail to recognize the importance of telling a good story.
In Network Marketing the power of a story is a profound one.  A good story can help you connect with your rep, prospect or general audience and make your point memorable.
Starting today (and for the next several days) I am going to give you SEVEN great hints to help you become a great storyteller.  Trust me…this information will have a profound impact on the future growth of your network marketing business!
Today's Video goes into Hint #1 which is the importance of naming specific people in your stories.  Check it out!
As always I hope you find value in what I am sharing and that it helps you in your Network Marketing business.
If this video did help you, please comment and share.  I would love to hear from you!
Thanks so much for spending your time here with me today!
Always Remember YOU are Powerful!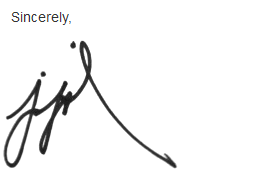 Like this post? Subscribe to my RSS feed and get loads more!