Storytelling Sales Secrets Used by Top Earners – Put This in Your Bag of Tricks – Storyline #4
Okay, today I am sharing yet another really great storyline!
If you missed the past few days' blogs, make sure to go back and check them out.  There are some awesome little tips and tricks you can learn and I'm getting lots of feedback on these.
Today's storyline is one that maybe isn't as recognized as the others I've shared.  This will be a good one for you because I am sure you have probably used this yourself.  However, now that it is pointed out to you, you will more readily see the value in it.
This storyline makes it not be so much about you and that takes the pressure off for sure!
It is also a technique that is used quite often very gracefully by Top Earners.  Watch for it and try it out yourself.
Let's get you making money in your business!
As always I hope you find value in what I am sharing and that it helps you in your Network Marketing business.  If this video did help you, please comment and share.  I would love to hear from you!
Thanks so much for spending your time here with me today!
Always remember you ARE your stories!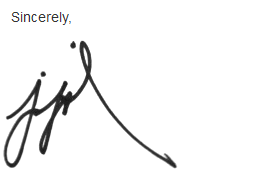 Like this post? Subscribe to my RSS feed and get loads more!