Storytelling Sales Secrets Used by Top Earners – Put This in Your Bag of Tricks – Storyline #5
In today's video I share the last of the secret storylines that are most prevalently used by Top Earning entrepreneurs.
This is an interesting one and should be used with caution.  I always err on the side of integrity and not slamming others.  So this storyline, although it is a great one, should be used cautiously..
I have seen it used in a negative way and when people do this it really turns me off.  And, I'm sure I'm not the only one that feels this way about it!
I always like to advise that whenever you are trying out a selling strategy in your business, turn it around on yourself.  Test it in your mind on YOU!  This is the ultimate test!
Be honest, be yourself and be in integrity and learn how to tell your story in a very easy and relaxed fashion and you will ultimately rise to the top of your game.
It is usually never overnight; contrary to much of the hype out there.  But I can tell you that if you stay on task and follow your gut, you WILL have success.
Just know that I am cheering you on as you watch today's video!
Click below and enjoy!
As always I hope you find value in what I am sharing and that it helps you in your Network Marketing business.  If this video did help you, please comment and share.  I would love to hear from you!
Thanks so much for spending your time here with me today!
Always remember you ARE your stories!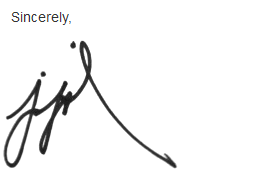 Like this post? Subscribe to my RSS feed and get loads more!