Storytelling Sales Secrets Used by Top Earners – Put This in Your Bag of Tricks – Storyline #1
Top Earners have learned little storytelling tricks to get the point of their message across so they can more quickly get to the sale.
Time is money and if you are in Affiliate Marketing, Online Marketing or Network Marketing or even a store front business, then you are an entrepreneur who is in the business of making a sale.
Therefore, you need to understand the methods used by the best in your profession.  Once you learn these strategies, you will be off to the races with your business.
When you are marketing, there are several different storylines that you can use.  You have heard these many times, but unless it is pointed out,  you may not readily recognize what they are or how easy it is to insert into them into your everyday conversation.
So check out today's brief video for Storyline #1.  You won't believe how simple this is!
Oh and did I mention that I give you examples?
Click Play and ENJOY!
As always I hope you find value in what I am sharing and that it helps you in your Network Marketing business.  If this video did help you, please comment and share.  I would love to hear from you!
Thanks so much for spending your time here with me today!
Always remember you ARE your stories!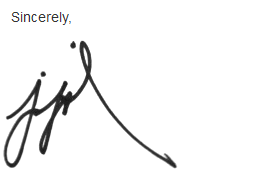 Like this post? Subscribe to my RSS feed and get loads more!