Spread Your Stories to Increase Your Network Marketing Success 
In my last blog post I used DOVE as an example by telling a story of how they changed their marketing campaign to respond to a moral dilemma.  The risk had a dramatic effect on their revenues.
I like telling "mainstream" business stories because too often we tend to not focus on the fact that Network marketing is a business …it's YOUR business so you need to treat it as a business.
So today I talk about another "mainstream" company.  This is not only a great story about the company and their "stories," but more importantly how these stories have distinguished them as the gold standard in customer service.
The message here is: When good things are happening "Start Spreading the Word!"
This is a very important message today and I can't wait to hear your thoughts on it!

As always I hope you find value in what I am sharing and that it helps you in your Network Marketing business.
If this video did help you, please comment and share.  I would love to hear from you!
Thanks so much for spending your time here with me today!
Always Remember YOU are Powerful!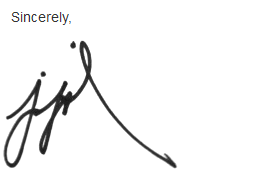 Like this post? Subscribe to my RSS feed and get loads more!