Network Marketing is Simply a Loyalty Program
I think that we really over complicate what Network Marketing is all about.  It's simply a loyalty program.
Do you have a Starbucks Card?  Does it give you discounts or free coffee with after X number of purchases?
It's not complicated.  It's simply a Loyalty Program.
Retail stores do it.  Credit card companies do it.  And, Network Marketing companies do it.
It's all in how you tell the story.
In today's video I simplify it for you.  You've heard of K.I.S.S. right?
Enjoy…and start telling this story…for your Network Marketing success!
As always I hope you find value in what I am sharing and that it helps you in your Network Marketing business.
If this video did help you, please comment and share.  I would love to hear from you!
Thanks so much for spending your time here with me today!
Always Remember YOU are Powerful!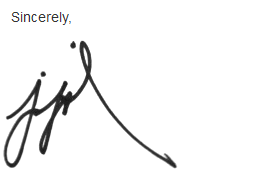 Like this post? Subscribe to my RSS feed and get loads more!