In Network Marketing a Good Story is Worth Repeating
Some people like a particular story that you have told and they want to hear you tell it over and over.  Perhaps they bring a prospect to hear you speak and there are certain aspects of your previous speech that stand out in their minds.  It resonates with them.  Since this made a difference for them, they are sure that this same story will be the "one thing" that gets their new prospect excited enough to join your business.
In today's video I share a particular story that one woman wanted me to tell every time she heard me speak! And, I also share my first experience in Las Vegas when I realized that entertainers would repeat stories for the "laugh."  It was a real learning experience for me.
I have learned that if there is something that grabs the audience, and is worth telling, then you should be prepared to tell it again and again and again.  And realize (especially in Network Marketing) that your audience wants you to repeat that story.
Check out today's video.  You're going to love it!
As always I hope you find value in what I am sharing and that it helps you in your Network Marketing business.
 If this video did help you, please comment and share.  I would love to hear from you!
Thanks so much for spending your time here with me today!
Always Remember YOU are Powerful!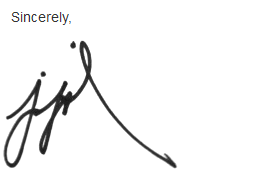 Like this post? Subscribe to my RSS feed and get loads more!