How Important is Your Sponsor to Your Network Marketing Success?  
In network marketing we always say that it's YOU who is in control of your success.  Not your company, not your sponsor…but YOU!  I believe this is absolutely true.  But, nonetheless, we should never overlook the importance of leadership and selecting the right sponsor for YOU if you are in the position of looking for a new network marketing opportunity.  If you want to be very successful, don't lose site of the fact that you should approach your business as a professional and the industry itself as a profession.
When I started out in my very first network marketing company I signed up with a friend.  This is probably the case for a high percentage of people that join their first network marketing company. My friend was a "newbie" to the business as well and I didn't even think of who my sponsor was or what that meant for me or my success.  As it turns out my first sponsor was the perfect sponsor for my initiation to this profession. And I would bet that industry leaders would agree that whoever their first sponsor was; that person ended up being the exact right "teacher" of the lessons they needed to learn.
But what's our next step after our first company?  Today's video is very important.  if you are at a crossroads and will be seeking a new company, it will shed light on getting in touch with who you are and what you need in a future sponsor.
This video is important to industry leaders as well.  The talents you possess should be stretched to their utmost capacity and are best supported when you understand what your personal needs are as you move forward in our great profession.
I encourage you to watch the video with an open mind give your comments on this very important topic.
Your sponsorship stories will be stories that you tell throughout your career.  Consider them carefully!
As always I hope you find value in what I am sharing and that it helps you in your Network Marketing business.
If this video did help you, please comment and share.  I would love to hear from you!
Thanks so much for spending your time here with me today!
Always Remember YOU are Powerful!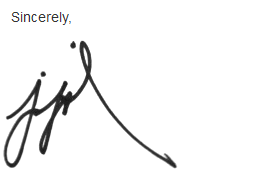 Like this post? Subscribe to my RSS feed and get loads more!