Why Geese Would Make Great Network Marketers 
Reason #5 – They Understand the Importance of Encouragement
Here's a bumper sticker for you:
HONK IF YOU ARE A NETWORK MARKETING GOOSE!
I have said many times that my sponsor in my very first network marketing venture was perfect for me.  She didn't know anything…and neither did I.  Yet, she continued to encourage me over and over again.  She constantly told me how great I was and how I was the best ever at everything that I did.  It was really quite amazing when I think back on it.  I can honestly say that I would most definitely not be in the industry today if it had not been for her and her encouragement.
It did not matter what I had accomplished to that point in life.  As a matter of fact I was the CFO for a segment of IBM and her former boss when she introduced to the opportunity.  It was just a matter of fact that everyone loves encouragement.
Geese know this…do YOU? Does your sponsor?  Does your company?
If this small little fact is out of alignment…your success as a network marketer and even your company's success (if they don't embrace this) will be limited.
Listen to the geese and check out today's video as I share a little more.
Remember that we need to be careful what we say when we honk from behind. And we need to make sure our honking is encouraging.  In groups and teams where there is encouragement, production is much greater!
Finally, if we have the sense of a goose, we will stand by each other, protect one another and sometimes make new friends who seem to be going in our direction.
Enjoy today's video.  And next time you look up and see a flock of geese, I hope you think of me and smile 🙂
As always I hope you find value in what I am sharing and that it helps you in your Network Marketing business.
If this video did help you, please comment and share.  I would love to hear from you!
Thanks so much for spending your time here with me today!
Always Remember YOU are Powerful!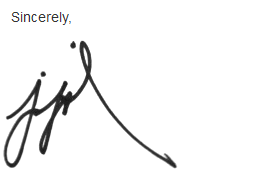 Like this post? Subscribe to my RSS feed and get loads more!