Why Geese Would Make Great Network Marketers
Reason #2 – They Follow the Leader with the Most Experience
The "Lead" goose…That's you right?
How important is the leader in your Network Marketing organization?  How are leaders recognized within your company?  Do they have experience in the industry and do most people on your team look up to them?  Do they seem to work tirelessly out in front?
In network marketing you have leaders that have been in the field and are considered gurus and we all love listening to them.  They pave the way for us and we learn something from each one of them.  But by the same token the longer you are in the profession, the more you are learning and the better you are becoming at leading your own flock.  It is important that you learn from your current leaders but also develop your own style so that when you step up to lead, your followers are willing to listen.  You know you have the ability to take your team in a whole new direction and that can be a great thing if you are prepared.    Prepare yourself by filling in.  Take a lesson from the geese.
In today's video you will definitely find parallels in the geese population! And I give you some tips on how to start practicing for the position of leader. If we had as much sense as geese we would stay in formation with those that are headed to where we want to go and learn from a leader's experience.
The pecking order as to who is recognized as the leader is determined much more in line with how network marketers think than how the corporate world acts.
Geese really do teach us a lot.  I just LOVE their story.  Check out today's video and learn.
As always I hope you find value in what I am sharing and that it helps you in your Network Marketing business.
If this video did help you, please comment and share.  I would love to hear from you!
Thanks so much for spending your time here with me today!
Always Remember YOU are Powerful!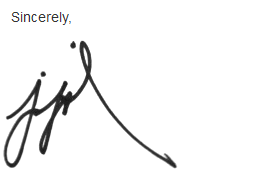 Like this post? Subscribe to my RSS feed and get loads more!