Door Openers for Network Marketing Success
What is a "Door Opener?" I like to call it a "lead in" to a conversation that allows you to interject something that you would like to talk about.  The successful network marketer becomes a master at taking advantage of every opportunity to insert their business opportunity into any conversation.
Taking this one step further is learning how to "nudge" the door open if the door doesn't automatically open for you.
In today's video I share some great tips for taking advantage of the open doors as well as nudging them open yourself.
You may get a laugh out of the "kick the door down" example that I certainly suggest you avoid…LOL!
Check out Today's Video to start learning these door opening methods.  If you do, your business will become not only fun, but also profitable.
This works in person, on the phone and even with emails.
As always I hope you find value in what I am sharing and that it helps you in your Network Marketing business.
 If this video did help you, please comment and share.  I would love to hear from you!
Thanks so much for spending your time here with me today!
Always Remember YOU are Powerful!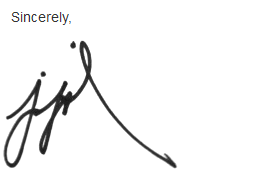 Like this post? Subscribe to my RSS feed and get loads more!