How to Become the "Trader Joe's" of Your Industry- An Important Little Tip for Becoming a Top Earner! 
Telling stories is pure marketing! You have to make yourself relatable and telling stories is the absolute best way to convey who you are when it comes to building your business.
When you are an entrepreneur you are constantly selling yourself.  Your every move conveys who you are.  So it is very important that you get comfortable in your own skin.  It is so important to be thrilled with who you are and what you represent.  Along with that comes learning how to share yourself openly.
Today I am focusing on the "Storytelling" world of marketing.  It is everywhere!
This short little video is a must see for anyone that wants to grow their business online because it talks about how to zero in on what you have to offer and garner a following for your business.
Attraction marketing is the name of the game.  So how do you attract people?  Be the best you that you can be and share it…that's how!
Check it out.  There are some great examples here.  I'm pretty sure you will be glad you took a few minutes for this!   J
This video is going to simplify it all in your mind and that's where it starts in your mind.
As always I hope you find value in what I am sharing and that it helps you in your Network Marketing business.  If this video did help you, please comment and share.  I would love to hear from you!
Thanks so much for spending your time here with me today!
Always remember you ARE your stories!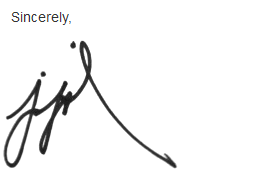 Like this post? Subscribe to my RSS feed and get loads more!