Are You an Authentic Network Marketer?
Authenticity is SO important especially in our current world.  People are sick and tired of HYPE.  They can smell it a mile away and it seems to be everywhere.  You can differentiate yourself as a network marketer by being truly authentic.
This applies to meeting people on facebook, twitter, linkedin, any other social media or at local meetings and networking events.  People can tell if you are being authentic.
In today's video I talk about how you can display authenticity and tell you such a great story that happened to me yesterday.  I had my mind opened and a smile put on my face by someone that I had just met over the internet who "walked the talk" when it came to being authentic.
Hearing this story is worth the couple of minutes that it will take you to watch this video.
It's a perfect example of what I absolutely love about our profession.   
As always I hope you find value in what I am sharing and that it helps you in your Network Marketing business.  If this video did help you, please comment and share.  I would love to hear from you!
Thanks so much for spending your time here with me today!
Always Remember YOU are Powerful!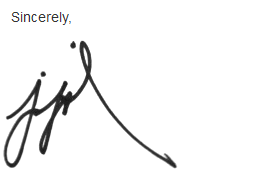 Like this post? Subscribe to my RSS feed and get loads more!